Background
When attempting to install the Authlogics Authentication Server on a Windows Server the installation suddenly loses with no warning during or after the file extraction process, but before the main installer wizard begins.
Event Log
After viewing the Windows Application Event Log an error a Buffer Overflow Exception (BEX) error can be found resembling:
Problem signature:
 Problem Event Name: BEX
 Application Name: Authlogics Authentication Server x.xxxx.xx.x.exe
 Application Version: x.x.xxxx.x
 Application Timestamp: 47918f11
 Fault Module Name: ntdll.dll
 Fault Module Timestamp: 4791a7a6
 Exception Offset: 00087ba6
 Exception Code: c000000d
 Exception Data: 00000000
 OS Version: 6.0.6001.2.1.0.768.3
 Locale ID: 1037
 Additional Information 1: fd00
 Additional Information 2: ea6f5fe8924aaa756324d57f87834160
 Additional Information 3: fd00
 Additional Information 4: ea6f5fe8924aaa756324d57f87834160
Cause
This error is caused by the Data Execution Prevention (DEP) component on Windows erroneously preventing the decompression logic used in the Authlogics Authentication server to execute correctly. Further information about DEP can be found here: https://docs.microsoft.com/en-us/previous-versions/windows/it-pro/windows-server-2003/cc738483(v=ws.10)
Resolution
To resolve this issue, in Windows Security – App and browser Control – Exploit Protection, ensure that the Data Execution Prevention is set to Off by default.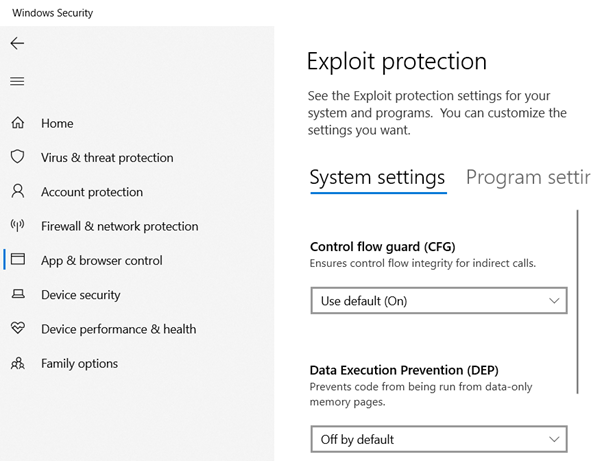 NOTE: when changing this control, a reboot of the server is required for the change to take effect.